Geopolitics Of Technology
As India takes the G-20 presidency later this year, the seventh iteration of the Global Technology Summit seeks to explore the present climate in the shapeshifting worlds of international alliances, emerging technologies, and geopolitics.
Featured Speakers
Discover new perspectives on the current and future technology landscape with insights from open source leaders.
S. Jaishankar
External Affairs Minister of India
Sanae Takaichi
Minister of Economic Security, Japan
James Cleverly
UK's Secretary of State for Foreign, Commonwealth and Development Affairs
Josephine Teo
Minister for Communications and Information, Singapore
Isa Ali Ibrahim Pantami
Minister of Communications and Digital Economy, Nigeria
Rajeev Chandrasekhar
MoS, Electronics and Information Technology and Skill Development and En...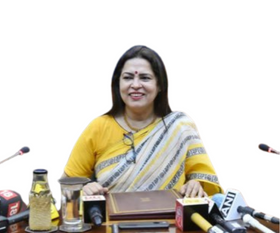 Meenakashi Lekhi
Union Minister of State for External Affairs and Culture, Government of ...
Rajkumar Ranjan Singh
Minister of State for External Affairs and Education, Government of India
Michelle Donelan
UK's Secretary of State for Digital, Culture, Media and Sport
Amitabh Kant
India's G20 Sherpa
Sunil Bharti Mittal
Founder and Chairman, Bharti Enterprises
Nandan Nilekani
Co-founder and Chairman, Infosys Technologies Limited & Founding Chairm...
Melinda French Gates
Co-chair and Trustee, Bill & Melinda Gates Foundation
Ajay Kumar Sood
Principal Scientific Adviser to the Government of India
Nivruti Rai
Country Head, Intel India & Vice President, Intel Foundry Services, Inte...
Harsh Vardhan Shringla
G20 Chief Coordinator, Government of India
Oddmund Hoel
State Secretary, Norwegian Ministry of Education and Research
Nick Clegg
President, Global Affairs, Meta & Former Deputy PM of the United Kingdom
See All Speakers
In The News
Testimonials
The sophistication that Carnegie and the participants have taken to thinking about issues of technology, policy and innovation has been really exciting. I've learned a lot from the discussions around Al ecosystem in digital payments, and the broader ecosystem. Our ambition at Facebook is to partner more closely with the ecosystem here and I am really excited to learn more about the opportunities to do that.
Rob Sherman
Vice President & Deputy Chief Privacy Officer for Policy, Meta
Thank you so much for enabling this engagement. The summit has been very well received at all levels in FCDO and the quality of interactions throughout have been really insightful and appreciated.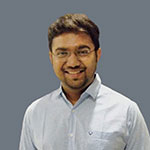 Nimesh Shah
Manager - Energy Transition and Decarbonization, EY
This summit actually brings quite a lot brilliant minds together. I have gone after a couple of opportunities with partners that I've met in the Global Technology Summit. I look forward to working together with bright minds, because I think these bright minds are working for the right problems that face our country.
Nivruti Rai
Country Head Intel India, Vice President Intel Foundry Services, Intel Corporation
This has been an absolutely eye-opening experience for me. It's made me rethink the models that I use, and my own mental model about how the world is going to develop and try to find a place for these new technologies that I have been exposed to and try to understand how these might play out.
David Bohl
Data Science Lead, BLISSWAY
I am extremely happy that Carnegie has been conducting the Global Technology Summit. There is a lot of interaction, and the discussions give me more and more incentive to revisit the issues related to law and technology.
B. N. SRIKRISHNA
Retired Supreme Court Judge
I want to thank you, and the CEIP team for inviting me. It was a great conversation to be part, and a learning experience for me. Allow me to congratulate you for your success in organizing this event.
Pritam Banerjee
Consultant, Asian Development Bank
It was a pleasure being part of the prestigious event. Congratulations to you and your team to successfully pull through such a high-level event. Thoroughly enjoyed some of the sessions that I was able to participate. It was good to be back in the conference room and be able to engage with people.
Udai Mehta
Senior Manager, Amazon
What I am impressed by looking at agenda of the Global Technology Summit is how many subjects it covers. The whole plethora of discussions covering how these new and disruptive technologies can be put to use is quite impressive, and I am sure it will add to the national and international understanding.
LATHA REDDY
Co-chair of the Global Committee on the Stability of Cyberspace & Former Deputy National Security Advisor of India
It was my pleasure to participate in the GTS. It was an excellently organized event with richly designed sessions on topics which reflect real big issues of the day. The cast of speakers was also fabulous. Will be happy to associate with Carnegie and events like this in future as well.
Subhash Chandra Garg
Strategist (Economics, Finance, and Fiscal Policy)
This is the one platform that seriously discusses the policy dimensions around technology. In the past, technology was completely orchestrated, controlled, and regulated by the government such as space, and nuclear technologies. Today's digital technologies is where the private sector is playing a dominant role and the government is grappling with how to regulate it. And this is a forum which allows the private sector and the government policy makers to understand where the challenges are and allow India to lead the way.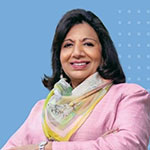 Kiran Mazumdar-Shaw
Executive Chairperson, Biocon Limited and Biocon Biologics Limited